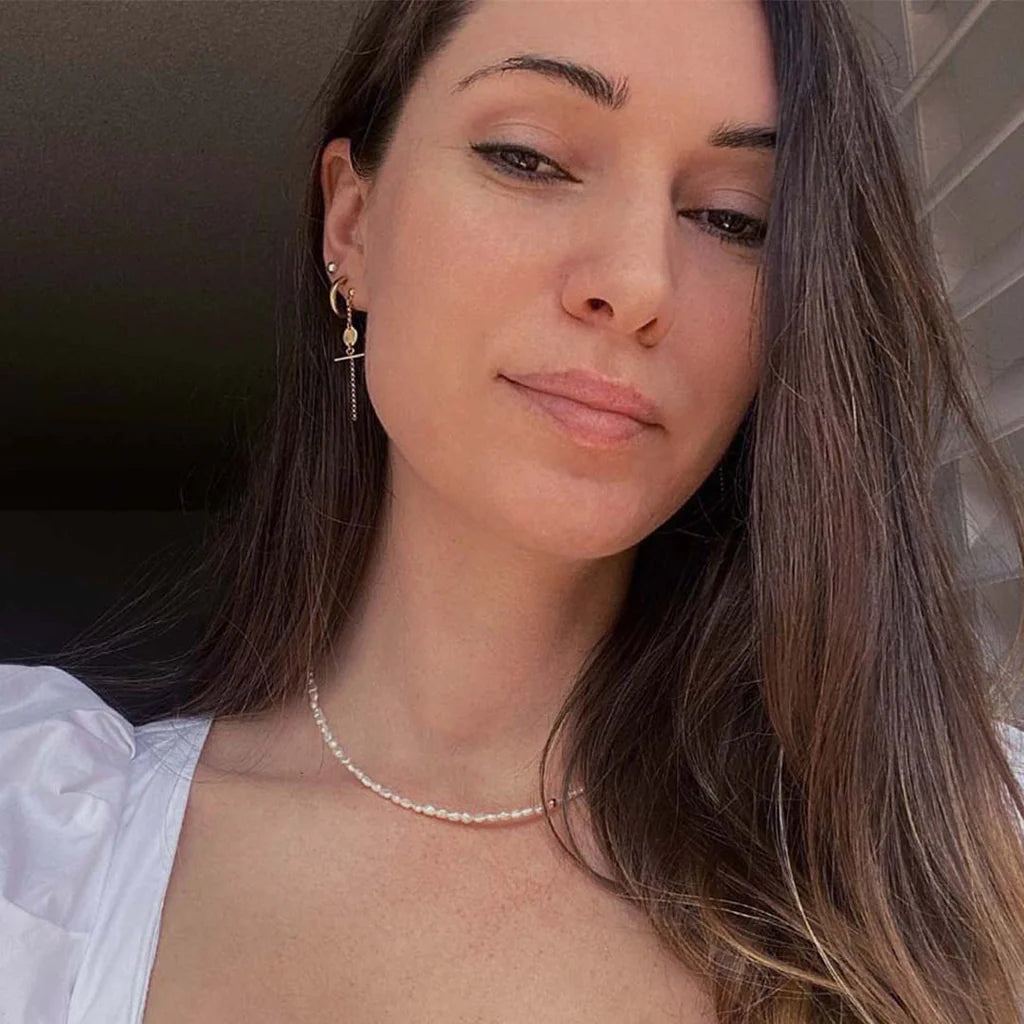 Meet the designer
Hi there,
Angela here! Welcome to my little nook of the internet.
I am the founder, designer, and metalsmith behind my own label Angela Wozniak Jewellery and I'm based in Freshwater Beach along the beautiful stretch of Northern beaches in Sydney Australia.
I work as a one-woman show.
I am the one who hand crafts your jewellery, posts about it on social media, answers your emails, packs your orders and writes you those little thank you cards. 
Learning to be a metalsmith in Bali
I believe that by aligning with our souls and striving to be the best versions of ourselves, we can tap into a limitless well of invigorating power and healing. 
In early 2018, I embarked on a soul-searching trip to Bali. I was going through a pretty bad breakup and I needed time to clear my head, find myself again and get my soul back.
It was whilst in Bali that I chanced upon taking a silver ring making class in the beautiful jungle district of Ubud, and let's just say my soul lit up that day! The process of using my hands to create felt amazing and put me into deep state of relaxation. It was exactly what I needed to fill my cup at that point in my life and I got absolutely addicted.
Ocean-safe jewellery you can wear in the surf
I'm an ocean lover, so during my time in Bali, on weekends I would travel to Canggu and take surfing lessons. I was always frustrated by gold plated jewellery I always had to take off before going in the ocean so the gold wouldn't fade.

That's why I decided to create jewellery that never has to be taken off using sterling silver and durable gold metals like 14K Gold Filled (not plated / tarnish free / fade-proof) ensuring all my jewellery was ocean-safe, sweat-proof and skin-friendly.
The following year I invested in my own jewellery bench, materials, tools and setup up my very own studio.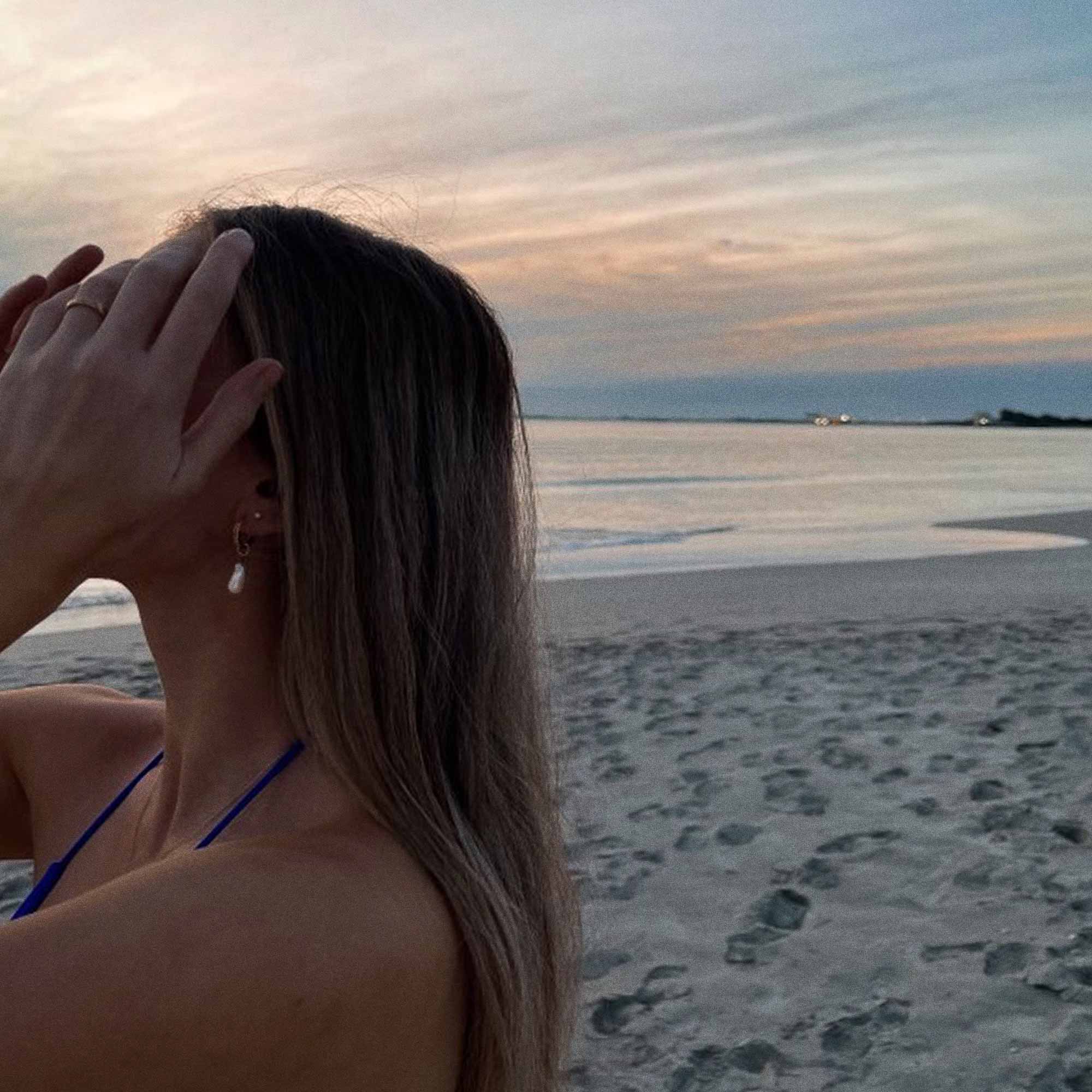 The inspiration
I'm inspired by everything by the ocean, but also the sun, sky, moon, and stars and I love incorporating pearls, gemstones and seaglass into my work. In future I would love to start working with opals.
My personal values are self love, courage and growth. With that I aim to create high quality intentional jewellery that makes you feel beautiful, that helps you step into your power and lights up your soul.
That's the short version of my story. My long unedited story is on my blog. If you decide to dive in, make sure you grab a cup of tea first. 
Angela. X