Love your jewellery. Love our planet
Built on a foundation of environmental mindfulness, I believe in putting mother earth first in my personal and creative life.
This belief trickles into every business decision I make at Angela Wozniak Jewellery. From sourcing local materials to reduce carbon footprint, to FSC® certified paper eco-packaging - I always try to source as mindfully and kindly as possible.
1.Slowly made-to-order
I carefully craft every piece by hand, to ensure it will remain a forever-favourite in your jewellery box for years to come.
By focusing on quality and creating a modern, timeless style, it puts a strong focus on the most important detail – sustainability.
2. One-of-a-kind and size inclusive
Every pearl, gemstone and piece of seaglass is completely unique and if you see something you like from my stock you can simply DM me, your maker, and know it will be handmade with heart and soul and one-of-a-kind.

Also, due to my made-to-order nature I can offer a 'size-inclusive' service meaning you can request any ring or bracelet to fit your exact finger or wrist size. For necklaces I offer my handy necklace extenders.

Shop one-of-a-kind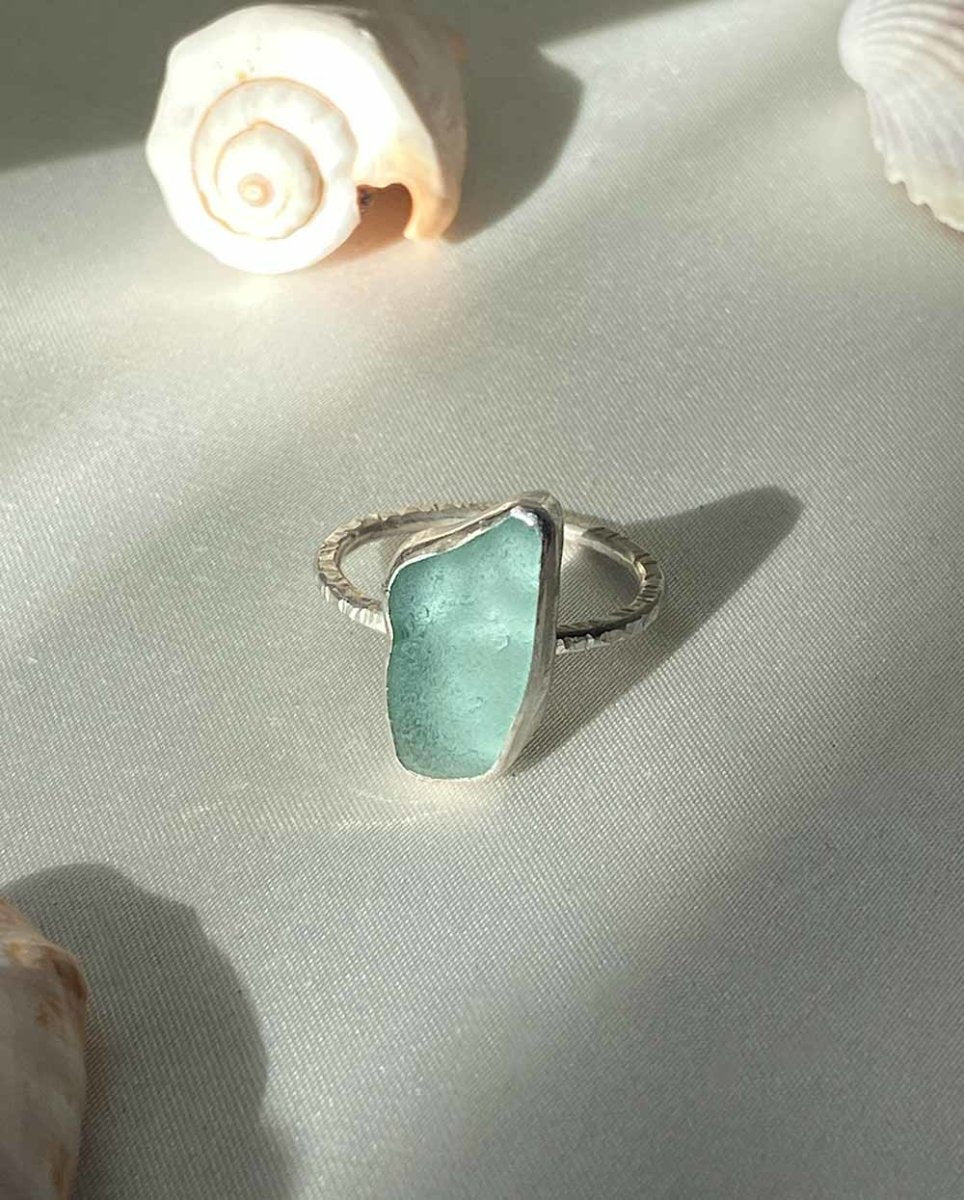 3.Sustainably made-to-order
Sadly so much of fast fashion jewellery ends up in landfills. That's the unfortunate reality. I believe it's not sustainable nor responsible to produce 'throw-away' or 'for-one-occasion-only' jewellery made from cheap materials.

I only use high quality fine metals sterling silver, 14k Gold–Filled and 14k Gold Vermeil which is made to last a life time.
4. Giving back
As consumers, how we spend our dollars when purchasing fashion items matters because we directly support how businesses act.

Giving back was always an integral part of starting a business for me and that's why I decided to partner with i=change which means $1 from each order is donated to a charity of your choice at checkout – Clean the sea, Restore the land and Protect a woman.
Click to learn more